Stark Round Dining Table
Designed by Erinn Valencich
Shown in Linen Walnut, Satin Brass Base Detail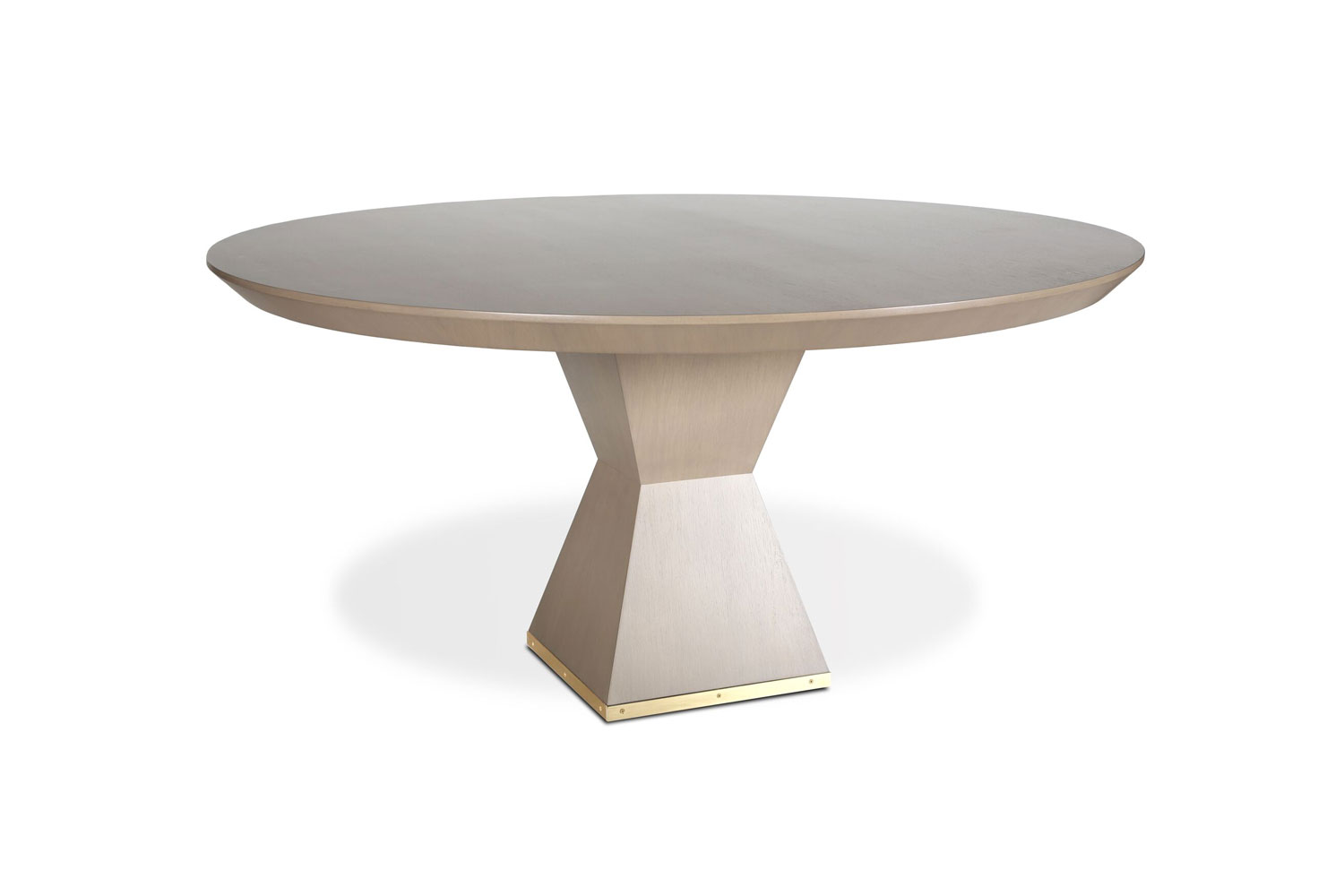 Shown in Linen Walnut, Satin Brass Base Detail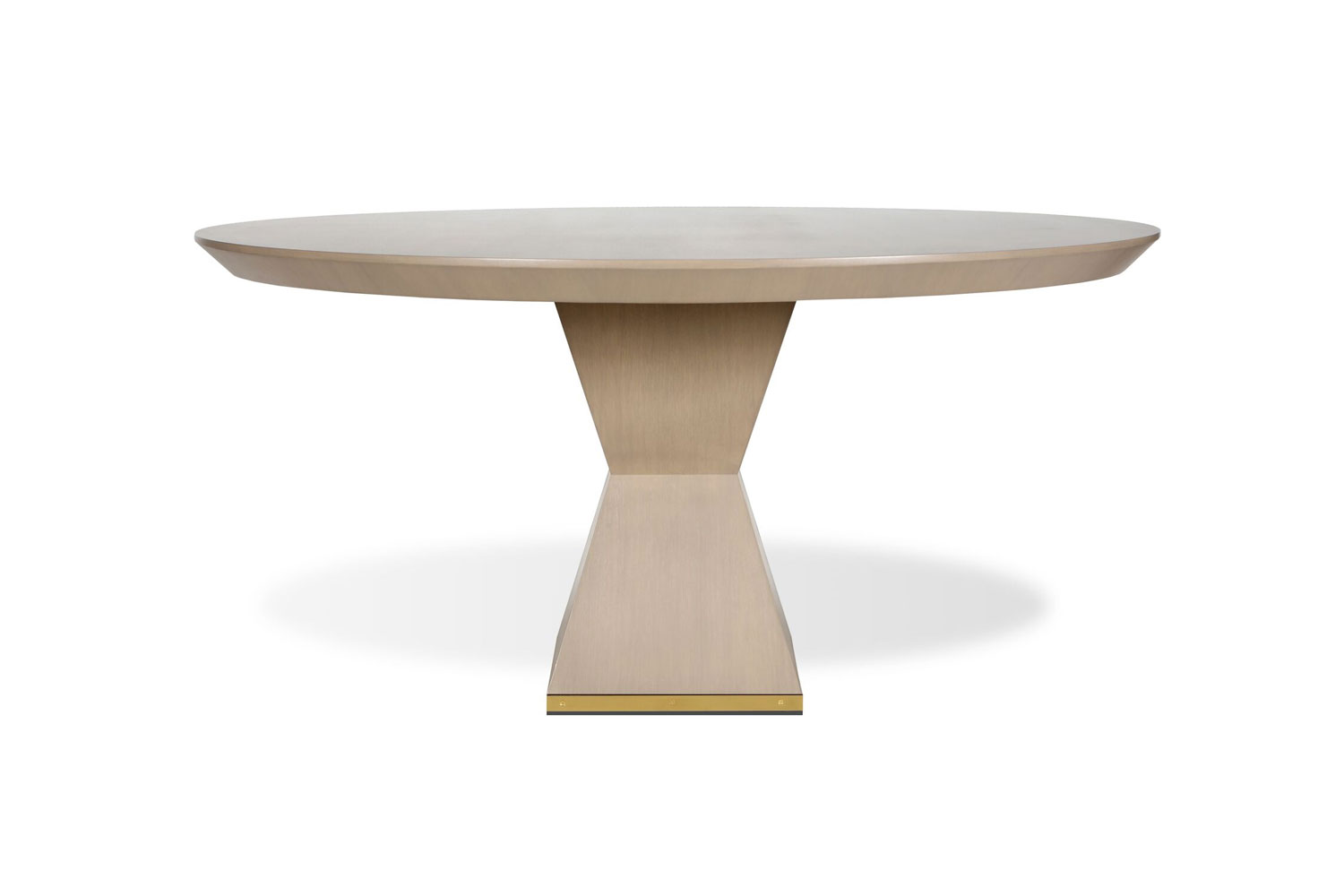 Shown in Linen Walnut, Satin Brass Base Detail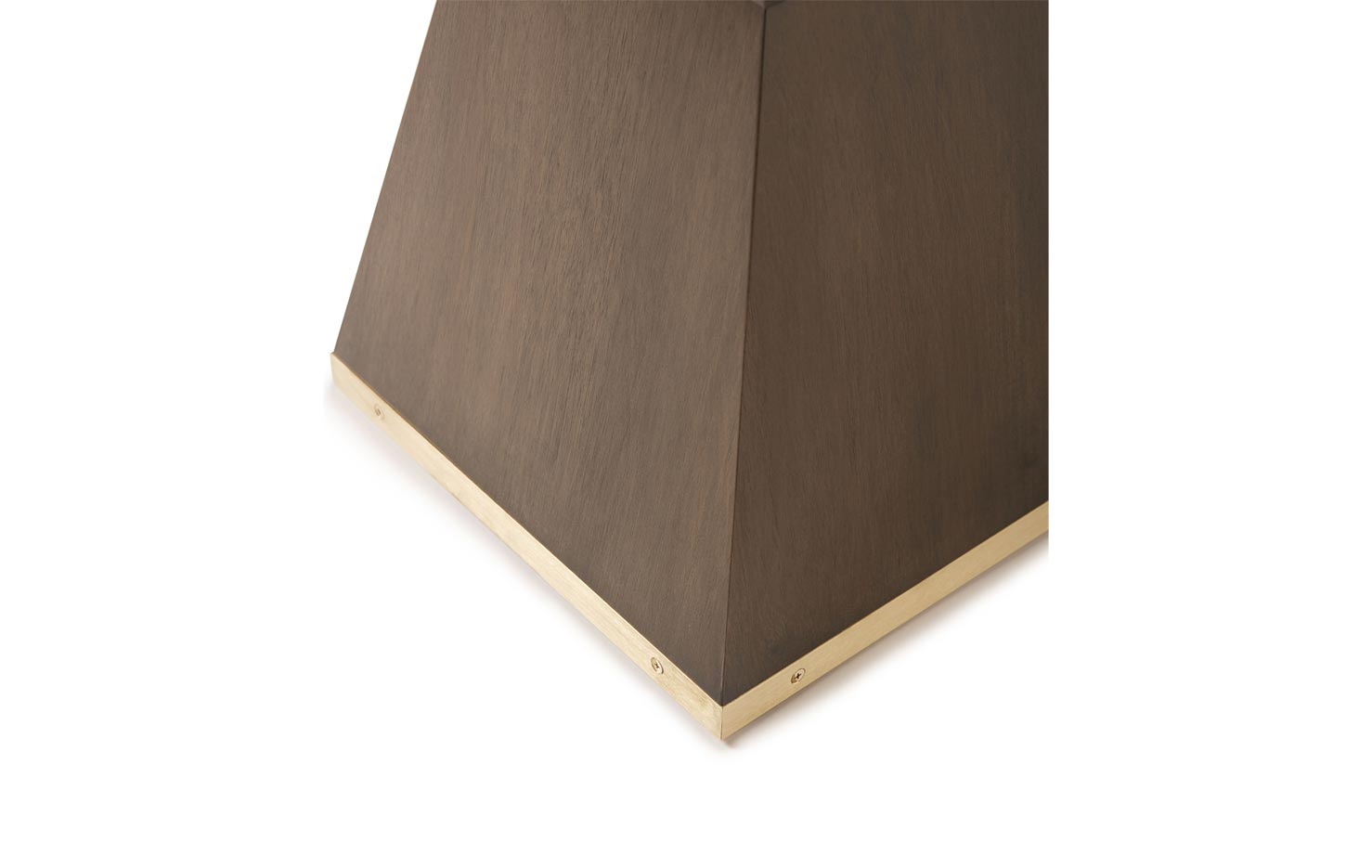 Shown in Bateau Walnut, Satin Brass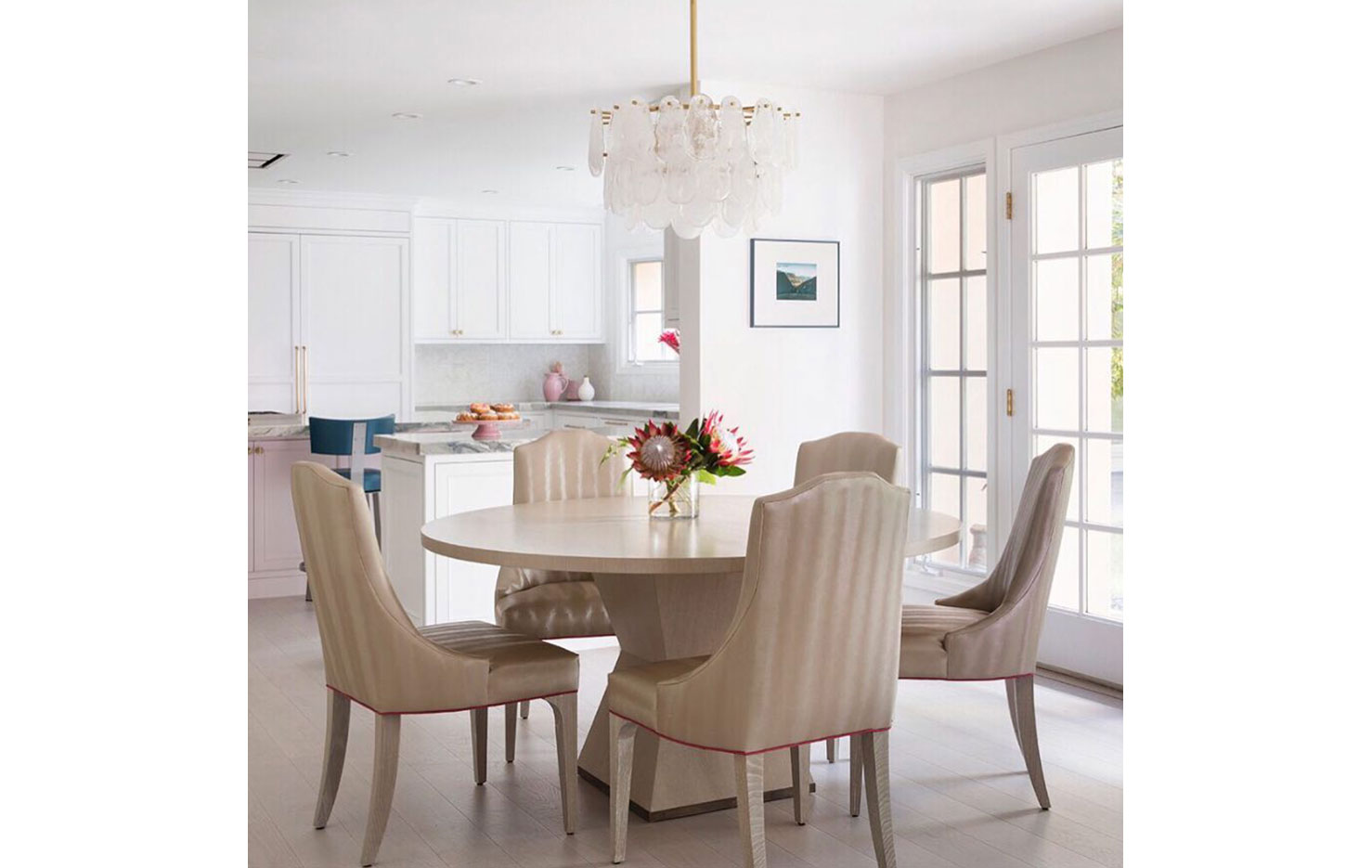 Shown in Dawn Oak, Antique Satin Brass. Interior Design by Tineke Triggs.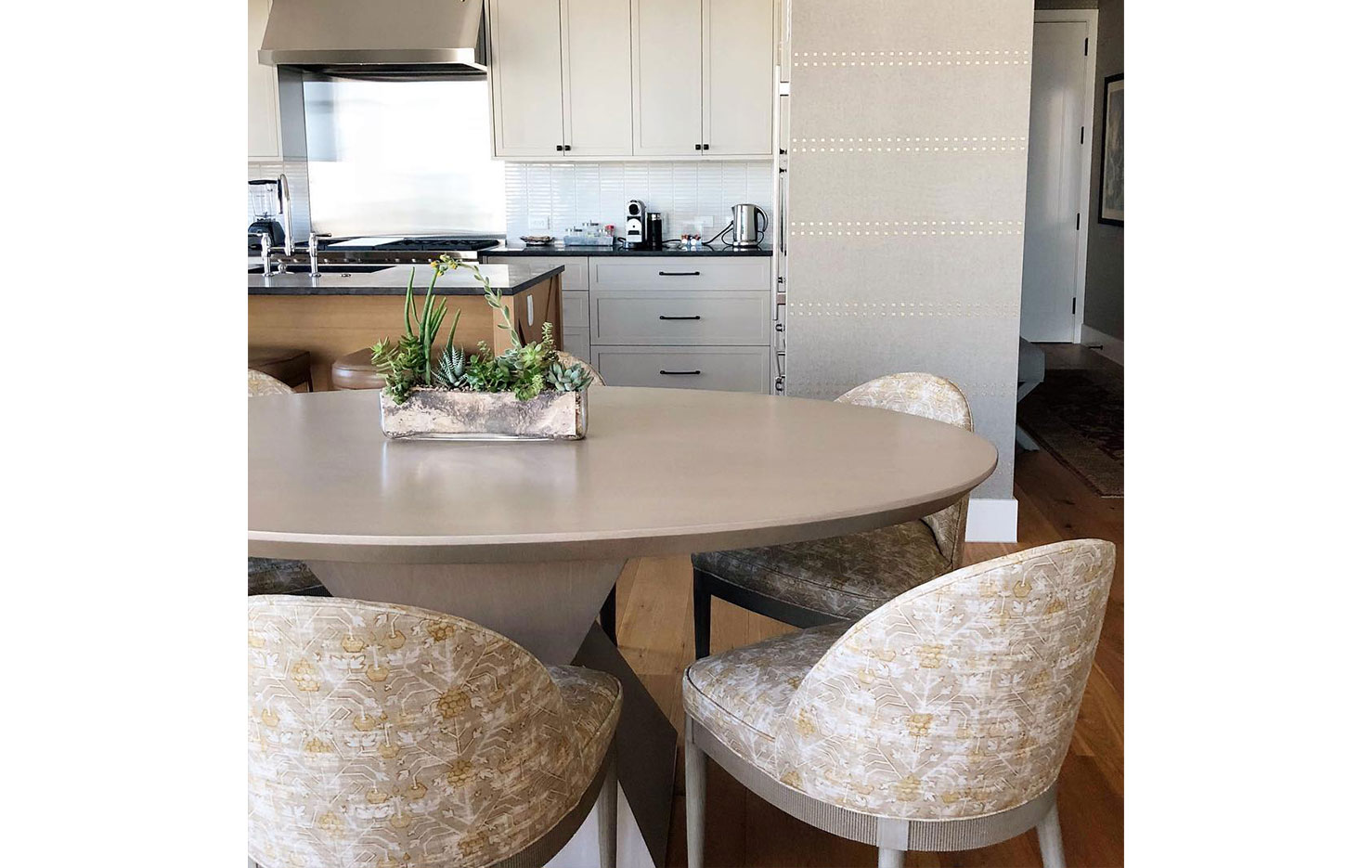 Shown in Linen Walnut. Interior Design by Greer Interior Design.
Shown in Linen Walnut, Satin Brass Base Detail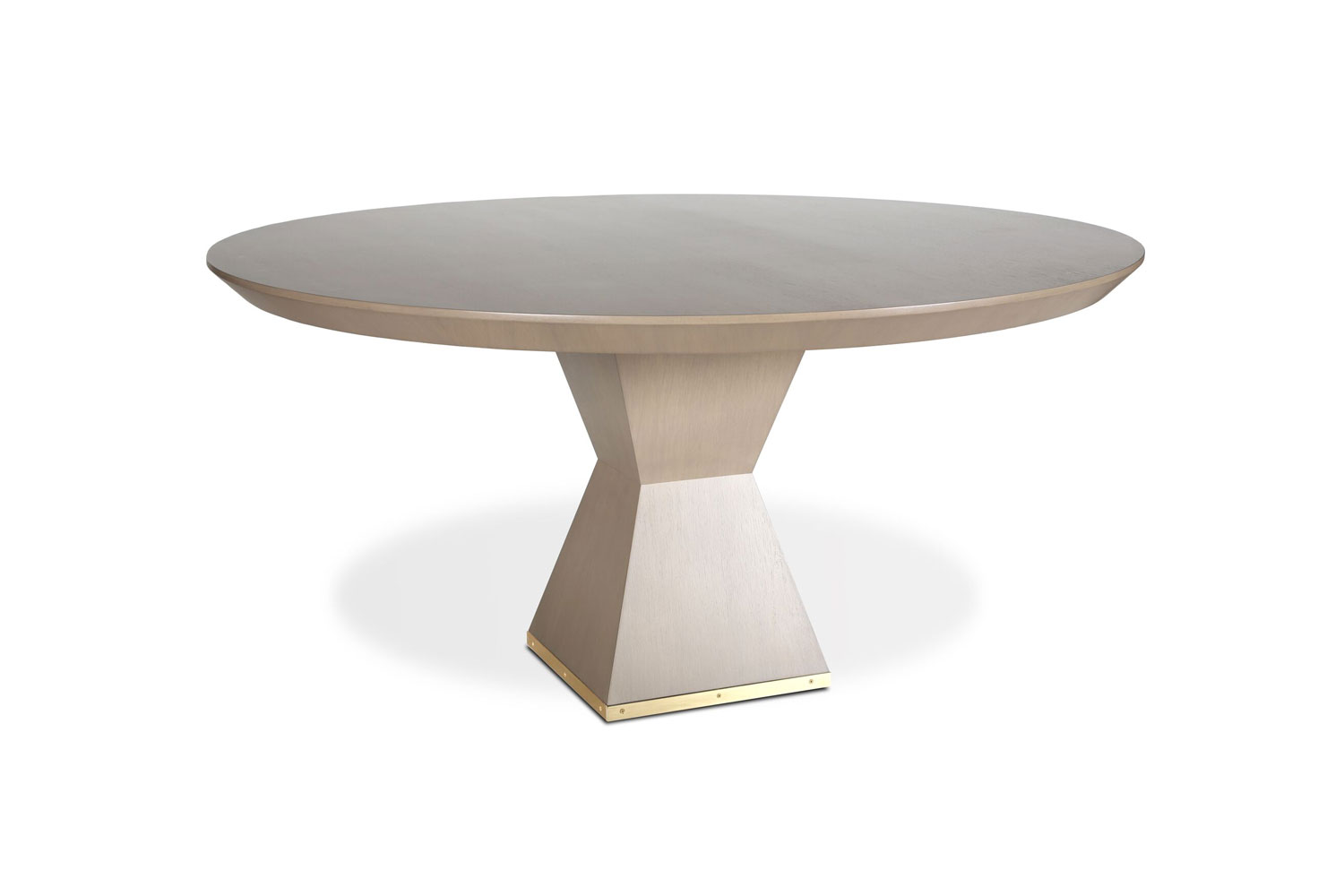 Shown in Linen Walnut, Satin Brass Base Detail
Product info
SPECIFICATIONS
Width 60 DIA    Height 30    
Width 72 DIA    Height 30    
Features
Casegoods Feature
All Erinn V. case goods are made to order in California using only the finest woods and metals, resulting in a richness of materials. Erinn V.'s modern-classic designs are highlighted by a range of fine details: hand-hammered hardware created specifically for each piece, hand-silvered mirrors in the most unique finishes, and sophisticated finishes such as gold leaf, which is gently applied and then glazed. All Erinn V. tables and cabinets are constructed using the same methods employed by fine European craftsmen for durability and unparalleled style, with modern technology like slow-close hardware on drawers and hinges. Erinn V. furniture is customizable for a one-of-a-kind feel, poised to be an heirloom of the future.
These prices do not include shipping. Any applicable sales tax will be added. Due to differences in monitors, technical factors, and natural characteristics of woods and finishes, the colors shown here cannot be represented with their true qualities and should only be used as a reference. To request a finish sample, please contact your showroom.